Accredited

Business

Valuer

Services
Accredited Business Valuer Services aims at providing companies successful measure and understanding of true value of their assets in today's rigorous regulatory environment by providing independent and well-supported valuations.
Using the experience which our professionals have amassed, we provide independent expert judgment, underpinned by deep industry knowledge.
Our valuation team helps companies successfully measure and understand the value of their assets in today's rigorous regulatory environment by providing independent and wellsupported valuations.
Corporate Valuation Services
Utilizing multiple globally accepted valuation methodologies to estimate the fair market value of a client's equity. These include comparable trading multiple analysis, precedent M&A transactions, net assets valuation (NAV) and others.
Mergers & Acquisitions
Advising companies on the acquisition of a company or a set of assets, we evaluate potential acquisition targets, provide valuation analysis, evaluate & propose financial and strategic alternatives.
Divestitures
Advise clients contemplating the sale of certain businesses, assets, or their entire company by evaluating and recommending financial and strategic alternatives with respect to the sale.
Family Group Advisory
Providing strategic advice to business-owning families and closely-held businesses in Saudi Arabia, which require advice on corporate governance and inward-looking restructuring and comprehensive evaluation.
Strategic Advice
Strategic advice and financial restructuring services to companies, creditors, investors and other stakeholders. Our expertise in this area provides critical, and independent advice on complex issues.
Financial Modeling
We work with our clients on developing complex, fully-integrated financial models which incorporate a wide range of detailed financial analysis and tools that assist clients in running multiple scenarios.
Ahmed Ali AlSaggaf Accredited Business Valuer
Why

Choose

Us

for Business

Valuation?
We offer our specialized knowledge on business valuation services that can help business owners in many ways. Since our team consists of accredited business valuer (ACV) who carry great experience, you can be free of worries while we deliver quality results through our analysis. Choose our service and get the following benefits -
Better preparedness towards unforeseen events
Enables competitive negotiations during a sale
Efficient management of tax-related transactions
Gain awareness of buyer-seller disputes and learn how to avoid them
Preserve and safeguard your business value
Experience better business performance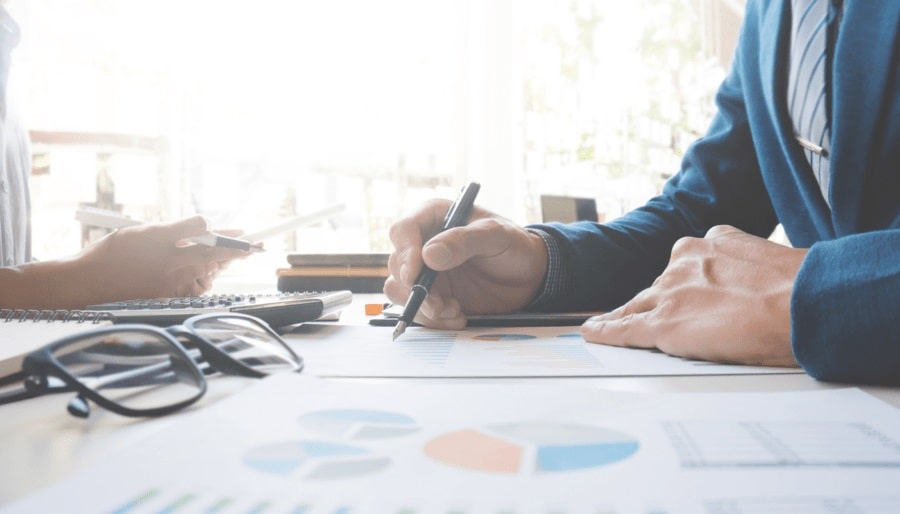 Business Valuation Services we offer:
Audit Support
Get updates on regulatory changes and use business valuation to audit requirements such as fair value appraisals, model validations, complex security pricing and FAS 141/142 valuations.
Industry Reports
Get valuation services specific to your industry by generating industry reports pertaining to products, services, and asset classes.
Capital Asset Advisory
We mitigate risk and return objectives after identifying assets where our strategy is applicable. Our team does thorough valuations on capital assets and real estate.
Third-party Validation
The experts at AlSaggaf can streamline thirdparty requirements by validating information provided by banks and third-party advisors such as models, data, opinions, and valuations.
Start-up Valuations
These services aim at assisting entrepreneurs and venture capitalists in negotiations on equity ownership positions and valuation of equity while raising start-up capital.
Scenario Analysis
Get powerful reports on risk assessment and make informed decision from valuations based on scenarios.